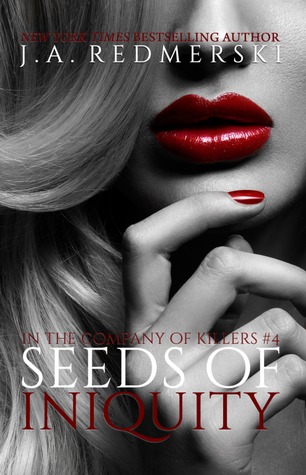 Buy links:
Author links:
*BOOK SUMMARY*
Victor Faust's new Order is growing. Business is good as there is no rest for the wicked in an underground world of hardcore criminals and contract killing. Relationships among the operatives have changed little over the past year—but things are about to change now, and all six high-ranking members of the new Order will be blindsided by an unlikely enemy.
Loved ones whose only ties to Victor's organization are their relationships with its members, are abducted. The price to get them back safely—the six must confess their deepest, darkest secret to this mysterious young woman named Nora, who is as deadly as she is beautiful, and who seems to know more about each of them than they know about each other. And although no one has any clue about who Nora really is, it becomes clear that she also isn't who she appears to be.
So much more is at stake than secrets and the lives of innocent loved ones; with each member that Nora forces to confess, the truth about their dark pasts and their present objectives will cast suspicion, pit some against each other, and may tear others apart.
Before the game is over everyone will know who this woman is and why she is here, but the damage she will leave in her wake could be the beginning of the new Order's destruction.
Whose dark secret will be the darkest of all? And can Victor's Order survive any of them?
*MY RATING*
*MY REVIEW*
Seeds of Iniquity
is book 4 in the
Company of Killers
series and is, in my humble opinion, the best one so far. It was
well plotted out
and we have real
character development
. I think that with each book this series continues to get better.
Nora Kessler. The main reason I enjoyed this installment so much is the appearance of a new character. And not just any character. Enter Nora – kickass, fierce new female in the gang. I have to say I'm quite pleased we got another female in the series. Izabel was getting lonely. Nora is a very good addition and the book was all the more interesting because of her presence.
Speaking of Izabel, the only reason I was annoyed sometimes while reading is her POV. I was never her biggest fan, but here she really rubbed me the wrong way when she was acting insecure or like a crazy, jealous girlfriend.
But generally speaking, I'm satisfied with how Seeds of Iniquity turned out to be. It was suspenseful – who is Nora and what does she ultimately wants? What secrets will the six of them reveal? I feel like we really got to know them; we find out more about Dorian and Niklas, even Victor.
Even though Fredrik is kind of my favorite, I was very curious about Niklas. From book #1 in fact, when we didn't know should we love him, should we hate him, should we trust him? There's something intriguing about his carefree manner and I hope that more attention is given to him in the future books.
Furthermore, as some readers may or may not know, Seeds of Iniquity was actually supposed to be a Fredrik & Seraphina prequel and I was excited about that. But now, I think this was even better because we still got glimpses into everyone's past, but the story moves forward. And I'm very curious where the story will go on. I loved that the ending leaves some things to guessing and destinies of certain characters are left vague.
Overall, Seeds of Iniquity is a very good installment and the main reason I loved it is because it leaves me eager about the future of the Company of Killers.
Beatrix