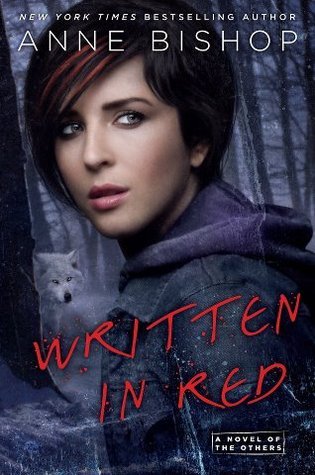 Urban Fantasy/ Paranormal
No one creates realms like New York Times bestselling author Anne Bishop. Now in a thrilling new fantasy series, enter a world inhabited by the Others, unearthly entities—vampires and shape-shifters among them—who rule the Earth and whose prey are humans.
As a cassandra sangue, or blood prophet, Meg Corbyn can see the future when her skin is cut—a gift that feels more like a curse. Meg's Controller keeps her enslaved so he can have full access to her visions. But when she escapes, the only safe place Meg can hide is at the Lakeside Courtyard—a business district operated by the Others.
Shape-shifter Simon Wolfgard is reluctant to hire the stranger who inquires about the Human Liaison job. First, he senses she's keeping a secret, and second, she doesn't smell like human prey. Yet a stronger instinct propels him to give Meg the job. And when he learns the truth about Meg and that she's wanted by the government, he'll have to decide if she's worth the fight between humans and the Others that will surely follow.
*** REVIEW ***
"Blood prophet," Simon whispered as he continued to stare at Meg. "You're a cassandra sangue."
"Yes," she replied, lowering her arm and pushing down her sleeve. "But...why did you run? Your kind live in special places. You're pampered, given the best of..."
"Whether you're beaten or pampered, fed the best foods or starved, kept in filth or clean, a cage is still a cage."
What to say about this series that it hasn't been already said, except that you guys were right- I loved it. Unique paranormal/ fantasy world, intriguing and endearing characters and great, engaging and refreshing story- I was hooked from the very beginning. After finishing
Burned (Fever, #7) by Karen Marie Moning
I was in need of more good books from this genre, but unfortunately, I haven't had much luck with the ones I picked up until this series.
"People who entered the Courtyard without an invitation were just plain crazy! Wolves were big and scary and so fluffy, how could anyone resist hugging one just to feel all that fur?
"Ignore the fluffy," she muttered. "Remember the part about big and scary."
The best thing about this series for me is the fact that the author followed the original concept when it comes to the fantasy creatures (vampires, shape-shifters etc.), meaning there is no fluffy, sparkly, cuddly creatures of night, but the the paranormal characters here are actually scary, short-tempered and not the biggest fans of humans with the exception of their tasty meat. They are on the top of the food chain and the human existence depends solely on their generosity which is one of the biggest reason for the constant bloody conflicts which mostly end with them on the winning side and decreasing human population.
The story was dark, gripping, suspenseful, fun and interesting. Finally something that doesn't feel "average" in comparison to my favorite urban fantasy series (Fever series, Guild Hunter series, Kate Daniels series etc.) I liked both of the main characters- the cassandra sangue Meg and the shape-shifter Simon and there were also a lot of amazing secondary characters (Sam, Winter, Vlad etc.) This is the first time I read about species like cassandra sangue a.k.a the blood prophets and don't let me forget about the...wait for it...ponies! Yes, you read it correct. There are cute, little, but far from harmless ponies in this story together with many other mythological creatures.
The only "flaws" for me were the occasional slow pacing of the story and the significant lack of romance (even though there's a potential romance story between Meg and Simon, but we'll have to wait for it), other than that the story was so good that those flaws won't prevent me from continuing with the series.
Highly recommended to every urban fantasy/paranormal fan!
xoxo,
Purple