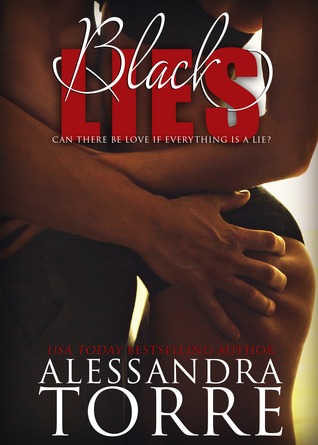 Book summary:
Brant:




Became a tech billionaire by his twentieth birthday. Has been in a relationship with me for 3 years.




Has proposed 4 times. Been rejected 4 times.





Lee:




Cuts grass when he's not banging housewives. Good with his hands, his mouth, and his cock. Has been pursued relentlessly by me for almost 2 years, whether he knows it or not.





Go ahead. Judge me. You have no idea what my love entails.





If you think you've heard this story before, trust me – you haven't.
5-you-have-never-read-a-book-like-this-stars
Last year I read my first Alessandra Torre novel and I was sold.
Sex Love Repeat
was an unexpected, but awesome surprise.
Black Lies
is even better.
Trust me, you will need Dr. House logic if you decide to read this book. Everybody lies. Some people more than others. Few tell a little white lies believing that they are doing the right thing. Others lie to manipulate, to make things go to their favor.
What does this has with latest Alessandra Torre book? Everything!
All you need to do is
follow
five simple rules:
Do not read spoilers!
Do not jump to the end of the book because you are impatient and want to know what happens right away!
Avoid all social websites until you finish reading Black Lies!
You will not DNF this book!
Keep your mouth shut - don't spoil it for others!!!
Characters.
I loved them. I hated them. I wanted to protect them. I wanted to slap their stupid face. And then I understood.
That is all you will get.
Why do you have to read it?
Just because.
xoxo,