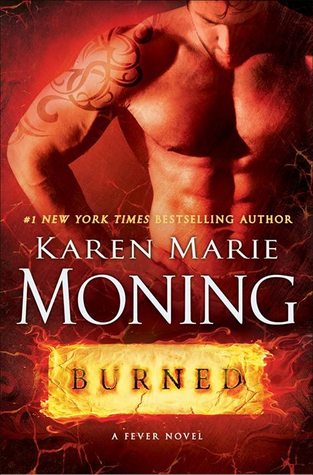 Buy The Book:
Urban Fantasy/ Paranormal Romance
It's easy to walk away from lies. Power is another thing.
MacKayla Lane would do anything to save the home she loves. A gifted sidhe-seer, she's already fought and defeated the deadly Sinsar Dubh—an ancient book of terrible evil—yet its hold on her has never been stronger.
When the wall that protected humans from the seductive, insatiable Fae was destroyed on Halloween, long-imprisoned immortals ravaged the planet. Now Dublin is a war zone with factions battling for control. As the city heats up and the ice left by the Hoar Frost King melts, tempers flare, passions run red-hot, and dangerous lines get crossed.
Seelie and Unseelie vie for power against nine ancient immortals who have governed Dublin for millennia; a rival band of sidhe-seers invades the city, determined to claim it for their own; Mac's former protégé and best friend, Dani "Mega" O'Malley, is now her fierce enemy; and even more urgent, Highland druid Christian MacKeltar has been captured by the Crimson Hag and is being driven deeper into Unseelie madness with each passing day. The only one Mac can depend on is the powerful, dangerous immortal Jericho Barrons, but even their fiery bond is tested by betrayal.
It's a world where staying alive is a constant struggle, the line between good and evil gets blurred, and every alliance comes at a price. In an epic battle against dark forces, Mac must decide who she can trust, and what her survival is ultimately worth.
RATING:
*** REVIEW ***
MAYDAY, MAYDAY !!! The Fever fandom is divided yet again on
Karen you rock!
and
How could you Karen???
side. Come and join the drama, we have cookies and burning matches! ;D
This book is a perfect example of the fact that you simply can't please everyone, no matter how hard you try. I respect everybody's opinion, really, I do, but I still don't get the whole drama about this and the previous installment, but especially this one. Before reading this book, I did the one thing I shouldn't have where I quickly skimmed the ratings on its GR page which turned my excitement into trepidation, because apparently, according to a couple of the most "liked" reviews my most expected read of 2015 should have sucked big time, but then I remembered that it was the same case with the previous one and I loved it, so I relaxed again and calmly dived again in the Fever world.
I'm so glad to say that, from my perspective, Karen Marie Moning delivered yet again another gripping, engaging & unputdownable installment which I devoured in one sitting. Oh, how I missed this series! It seems as if a century has passed since the last book and not two years.
And now comes the part where I initially
wrote about the reasons why I don't agree with those 1-2 stars rated reviews, but then I gave up on that idea, because there's just too much drama already and instead I'm going to tell you about the things which make this urban fantasy series and its author one of the best out there for me:
Reason No. 1 - Jerricho frigging Barrons!!! *_* There are no coherent words to describe my infatuation with that grumpy, fierce, at times infuriating, but sexy as hell bad boy. My thoughts about him are pretty much Pri-ya-alike/ X-rated, so I'll leave it at that.
Reason No. 2 - Outstanding paranormal world-building which keeps on expanding and getting better with every next installment.
Reason No. 3 -
Exquisite writing style.
Reason No. 4 - Christian The Unseelie Prince and Lor - Pri-ya-alike/ X rated thoughts
again.
Reason No. 5 - Dani's "transformation." - Wicked! That's all I'm going to say.
Reason No. 6 - Mac's pov - The book is written from multiple povs, but mainly Mac's. She and Barrons were the only things I missed in Iced, so I couldn't wait to see what new the author has in store for them. Many readers, it seems, expect of Mac to be this pure kick-ass heroine after everything she's experienced in Dublin, but the one thing they keep forgetting is that for the most of her life she was this rich, girly and carefree Barbie-alike girl and that no matter how much she changed there'll always be that small childish part of her which'll occasionally come to surface. I accepted that long time ago, so I didn't have bigger problems with her at times goofy behavior.
As far as
Mac's and Barrons' relationship
is concerned- well, every relationship has its ups and down moments, why not theirs?
Reason No. 7 - Amazing secondary characters & multiple pov. Books from multiple povs were more of a miss than hit in my reading history, but it totally worked for me in this one. Probably because there are so many characters in this series that I adore and therefore I loved to be in their head from time to time and it definitely helped me to understand them better.
Reason No. 8 - Ryodan- Still not my favorite guy after "the thing" he pulled with Jo, but I'm slowly warming up to him. And *ahem*...Ok, I admit- some Pri-ya/ X-rated thoughts.
Reason No. 9 - The heartbreaking story of the Unseelie King & Queen. I hope he wins her back!
Reason No. 10 - The addition of new bad ass characters and a glorious, gory ending of some existing ones. No spoilers, read the book and find out who!
Did I forget something? Probably, but these are the basic ones. Karen M. Moning is just one of those authors who can't do wrong in my book, at least not so far. I admit, there were some things she could have maybe handled a bit differently, but I'm mostly satisfied with the direction she's leading this story.
To conclude- I must say that I would have been perfectly okay if she continued this series from Dani's pov, more-soever I would have preferred it, because, while I wasn't Dani's biggest fan before, she totally won me over in Iced and it's obvious from the way the story developed that she planned it to be from her pov. If you read the book carefully you must have read those parts where the author clearly states her opinion about the infamous "age issue" which is in my opinion to blame for the pov switch.

And the ending? - It ended as always- with a damn cliffhanger! *exasperated sigh *
All in all - this was a 4.5 stars read for me, because the previous books were slightly more amazing and as my friend Glass said- I'm a bit disappointed because the author didn't stick to her first decision and continued the story from Dani's pov.

P. S. Sorry about the picture and no offense to anyone. It's just a joke resulted out of boredom and too much free time. I promise I usually draw much better. ;P
xoxo,
Purple