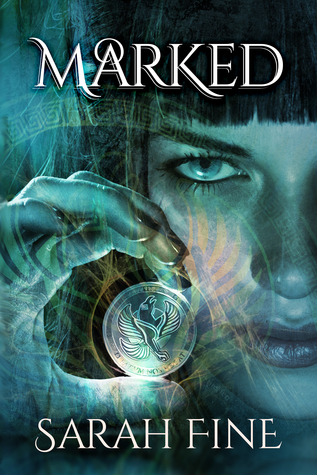 Urban Fantasy/ Paranormal Romance (Adult)
In a broken landscape carved by environmental collapse, Boston paramedic Cacia Ferry risks life and limb on the front lines of a fragile and dangerous city. What most don't know—including her sexy new partner, Eli Margolis—is that while Cacy works to save lives, she has another job ferrying the dead to the Afterlife. Once humans are "Marked" by Fate, the powerful Ferrys are called to escort the vulnerable souls to either eternal bliss or unending fire and pain.
Unaware of Cacy's other life, Eli finds himself as mesmerized by his fierce and beautiful partner as he is mistrustful of the influential Ferry clan led by the Charon—who happens to be Cacy's father. Cacy, in turn, can no longer deny her intense attraction to the mysterious ex-Ranger with a haunted past. But just as their relationship heats up, an apparent hit takes the Charon before his time. Shaken to the core, Cacy pursues the rogue element who has seized the reins of Fate, only to discover that Eli has a devastating secret of his own. Not knowing whom to trust, what will Cacy have to sacrifice to protect Eli—and to make sure humanity's future is secure?
RATING:
*** REVIEW ***
After finishing Burned (Fever, #7) by K. M. Moning I've realized how much I missed and kind of neglected one of my favorites, if not No. 1 favorite genre- urban fantasy/pnr romance. Since I've been seeing praising reviews of this new series a lot lately on both GR and Twitter, I decided to give it a shot.
It turned out that the story is not only a mix of urban fantasy and pnr romance, but also of mythology and dystopia with the setting in a post-apocalyptic world with polluted land and waters, increasing illegal human organs trafficking and therefore decreasing number of people. Add to that mythological creatures like Ferries and Kers or so called "servants of fate." Basically, Kers are the ones who mark people when their time has come and then Ferries help them cross over, either to heaven or hell. There are even more powerful players who are in charge of both Ferries and Kers, but you'll find out more about them if you decide to read this book.
Sounds interesting, right? Well, to be honest, it took me awhile to get into this story. I saw the potential in the idea of the plot right away, but I wasn't exactly impressed with the way the story was introduced. Why is that? Well, it's mainly because the story was more character- and romance-driven in the beginning with some info about the post-apocalyptic setting, but not enough to satisfy my curiosity. Even now, after finishing it, I have many questions about the world-building which I hope will be answered in the next installment.
The MCs, the paramedics Cacy and Eli were likable, but not enough to not be overshadowed by some of the secondary characters, at least for me.
One of the things which could also have been better in my opinion is
the romance
. K. M. Moning, Ilona Andrews and Nalini Singh got me hooked on romances full of witty banter, tension and passion and I couldn't not notice how the romance here wasn't on the same level. While it was slow-building with some push and pull drama, it was also insta-tish and I'm not exactly a fan of that type of romance.
The most intriguing secondary character was definitely the mysterious and edgy Lord of the Kere and keeper of souls- Moros and later on his creepy sisters of Fate, but we meet them at the very end, in the epilogue.
The story was
dark, action-packed, suspenseful and steamy
and the writing was good
.
The best parts
for me were the last 30 % of the book where the most action and twists happened and where the biggest secrets came to light and where everything I found lacking in the beginning improved drastically.
All in all- for me, this was a 3 I-like-you-but-I-expect-more-from-you-in-the-future stars read. I think that the story has potential and hope that that potential will be fully achieved in the next installment.
xoxo,
Purple