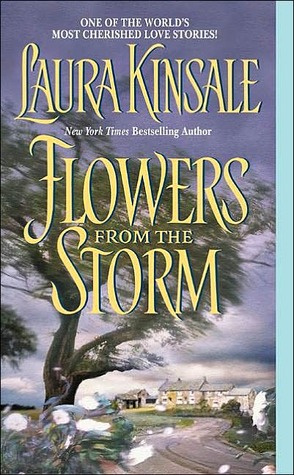 Summary:
The Duke of Jervaulx was brilliant - and dangerous. Considered dissolute, reckless, and extravagant, he was transparently referred to as the "D of J" in scandal sheets. But sometimes the most womanizing rakehell can be irresistible, and even his most causal attentions fascinated the sheltered Maddy Timms.

Then one fateful day she receives the shocking news - the duke is lost to the world. And Maddy knows it is her destiny to help him and her only chance to find the true man behind the wicked facade.

But she never dreamed her gentle, healing touch would alter his life and her own so completely - and bind them together in need, desire...and love.
Add to Goodreads
Buy links:
Connect with the author:
Review:
5 HUGE stars!

As soon as this book appeared in my News Feed, I knew I had to read it someday. Luckily for me, that day came much sooner than I expected. You see, I got to a point where I had no idea what to read next. Oddly it was not because I felt like reading many books, but because I didn't feel like reading anything. Nothing but Flowers from the Storm, that is. And from page one, I'd wanted to pat myself on the head and say Good girl for choosing to read this when I did.

I haven't read many historical romance novels. At least not in recent years. I mostly go for contemporary, but I feel like that might change soon, 'cause judging from this book, there is probably a lot more books out there I would love that I've been overlooking because of the genre. Shame on me, I know!

So, in case you haven't noticed, I loved this book sooooo much. I'm not an expert when it comes to plots of historical romance novels, but I'm willing to bet this one is special. I enjoyed every development, every twist and turn, even when my heart ached for the hero, or when it started pounding because every time the hero and the heroine had a few moments of happiness, something would always come along to spoil everything. And the poor Duke had become a target for many unsavory characters. There was a lot of worrying that accompanied me on this reading journey; I didn't really manage to relax until I read the last sentence of the epilogue. This is mostly due to the fact this was my first novel by Laura Kinsale, and I had no idea whether her books have happy, not so happy, or tragic endings. I had hoped for and even expected a happy one, but you never know, you know? Although, the romance part should have tipped me off. I suppose I was feeling a bit pessimistic at the time, expecting the worst; the definition of romance might have been changed.


As much as liked the plot, and the writing style, the main reason I fell in love with this book was Christian Langland, Duke of Jervaulx. He had me at he liked radical politics and had a fondness for chocolate, even if I have no idea what was considered radical politics at the time, but fondness for chocolate... well, that's a different story. Then I learned this rake is also a brilliant mathematician... During quite a few long days and nights spent learning theorems and their damn proofs, I'd often wondered what possessed those people to come up with all those equations. Making my life difficult seemed like a plausible reason, but still not a true one. I wish I had read this book a long time ago -- it would have made Fourier series much more interesting. It's a good thing the Green-Gauss-Ostrogradsky trio didn't make an appearance. But enough about math. For now.


Unlike Maddygirl, ghosts do not scare me, but the stories from mental institutions and really all medical facilities can make my blood run cold. And have, and some of those stories are from very recent history. I can only imagine (though I try not to) the horror stories from times long past. The hero of Flowers from the Storm certainly has one of those. Right at the beginning of the book Christian had a stroke after which he had great difficulty speaking, and understanding others. Remember those unsavory characters I mentioned? Well, I was talking about his family who put him in an asylum because they considered him mad. His mother thought it was God's punishment for her son's life of a rake, his sisters... well, I doubt they had any thoughts, and his brothers in law saw a perfect opportunity to get their greedy hands on Christian's fortune. The only person in his family I liked was his old aunt, who was the only family member interested in seeing him get well.


But then Maddygirl came to work at the asylum, and found Jervaulx there. It was a shock because she had been thinking he was dead, and because the state he was in was nowhere near that Duke she had only briefly spent time with. Before the stroke Jervaulx had worked with Maddy's father on mathematical problems, and Maddy was quite familiar with their work, so when Christian started reciting equations, she was the only in that damn place who knew he made sense, and she became instrumental in getting Jervaulx better, and at the same time she became the most important person in his life. As much as I liked the sparks that ignited between them there, I can't say enough how happy I was when the asylum part of the book was over, though other troubles began, and, unfortunately, there was always a possibility of Jervaulx being sent back thanks to his lovely family. And, did the hits keep on coming... It seemed as if it would never end (I was feeling pessimistic, remember?). Even so, I shared Christian's opinion that everything would be okay if only Maddygirl would be with him, but even she kept slipping away.


Maddygirl didn't make as big place in my heart as Christian did, but she was dear to me. Sometimes her conviction of what is right or wrong, and what must be done drove me up the wall, but as opposed to Jervaulx's zealot of a mother, for the most part Maddygirl I understood. I loved every time she would just let go of everything, and fall under Christian's spell, but I couldn't find it in me to hate it when she would act according to her beliefs which often meant acting against him. That made me feel sorry for Jervaulx as I'd grown so fond of him, and I wanted to protect him against everyone who wanted to see his downfall, and I felt bad because the one person he always insisted having next to him kept turning her back on him, but even with that, I couldn't hate her. No, I was never resentful, but I was most happy when the she-dragon aunt of Christian set her straight. She needed it.


Maddygirl and dear old Shev certainly put me through an emotional wringer, but I loved it even when I hated it. That's what happens when I get so emotionally invested in a character like I did with Jervaulx. If I hadn't, I would have been much calmer while reading, but I wouldn't have it any other way. In the end, I was happy with how it was all wrapped up. The epilogue was lovely; I never knew I would ever be so happy about a ghost dog. And what a special dog that was.


Hopefully, someday I'll read this book again. This time without all that stress. Now I'm really in the mood to explore more of what this genre has to offer, but even if I end up reading a thousand historical romances, I'm fairly certain Flowers from the Storm will remain a very special book to me.
XOXO