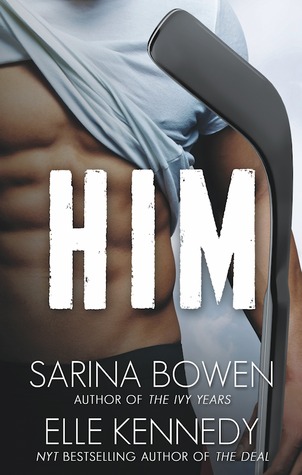 Genre:
MM Contemporary Romance/ Sports
Buy The Book:
Connect With The Authors:
They don't play for the same team. Or do they?
Jamie Canning has never been able to figure out how he lost his closest friend. Four years ago, his tattooed, wise-cracking, rule-breaking roommate cut him off without an explanation. So what if things got a little weird on the last night of hockey camp the summer they were eighteen? It was just a little drunken foolishness. Nobody died.
Ryan Wesley's biggest regret is coaxing his very straight friend into a bet that pushed the boundaries of their relationship. Now, with their college teams set to face off at the national championship, he'll finally get a chance to apologize. But all it takes is one look at his longtime crush, and the ache is stronger than ever.
Jamie has waited a long time for answers, but walks away with only more questions—can one night of sex ruin a friendship? If not, how about six more weeks of it? When Wesley turns up to coach alongside Jamie for one more hot summer at camp, Jamie has a few things to discover about his old friend...and a big one to learn about himself.
Warning: contains sexual situations, skinnydipping, shenanigans in an SUV and proof that coming out to your family on social media is a dicey proposition.
RATING:
Purple: 4/5 stars
Glass: 5/5 stars
*** REVIEW***
After my previous disappointing adult contemporary romances I was dead serious about taking some "rehab time" from this genre. Seriously, I did, but then S. Bowen and and E. Kennedy go and publish my incurable weakness- a friends-to-lovers/ GFY mm romance between two smoking hot hockey players. *Q* Tell me, how could an addict like me resist? The temptation was just too high.
I tried to stay strong, I promise, but the book and all these raving reviews kept appearing on my GR feed every once awhile and driving me crazy with curiosity. Next thing you know- rehab attempt: FAILED in 2 days.
I must emphasize also that before this book I had read the 3d installment in The Others by Anne Bishop (
urban fantasy/pnr series
around 400 pages long), what must count for something, right? Right? Right. *awkwardly nodding to myself*
Either way- I have NO REGRETS, because this book was like a compilation of my almost all wet friends-to-lovers/GFY fantasies in one place, LOL. The minute I met the goofy and adorable trouble-maker Ryan Wesly "Wes"- I was a goner. A popular jock and out of the closet hockey player irrevocably in love with his team-mate and straight best friend Jamie Canning. We meet them in their early twenties, before an important hockey game. The boys are estranged and haven't been in contact for 4 years. What had happened? Is there any chance for their friendship or even something more? Buy the book and find out! And just for your information there are tattoos, a pierced tongue, uber-sexy kiss in rain, skinny-dipping involved and more. ;)
Fun, very emotional and way too hot plot with even more amazing characters. Un-put-downable. I read it in one sitting.
I admit, there were a few a bit cheesy situations towards the end I could have gone without and plot-wise it's not the most original book I've ever read, but nonetheless- it made the crazy mm fangirl inside me extremely happy.
Highly recommended to every mm romance fan
- the hype is real, people!
xoxo,


Purple, The Friends-to-Lovers/GFY romance Addict