Lets talk about the New Adult genre!
Some people love it, some people hate it. I personally love it – but when it's good. NA centers on characters in their early 20s, those who are entering the adult world, but are still quite unsure of where they belong. In theory it should contain the best of YA and adult worlds, and by its very definition, it should be my favorite genre.


I'm sad to say that I'd read more NA I hated than those I loved; therefore I always look for good NA books to read. I know some people even gave up on the genre, but I refuse to do that because I believe NA has some good things to offer. So here I've decided to share my favorite NA books and authors, and of course to ask you for some recommendations. Here are my best of the best!
•
First of all, the
ADDICTED series by Krista and Becca Ritchie
. These books represent to me what NA genre should be about. These are my absolute favorites! *insert heart eyes* I can't even talk about NA without mentioning these books. Tag line goes:
9 books. 6 friends. 3 couples. 1 epic series.
And there's no better description than that. Read this if you want a series that a little bit angsty (it's about a female sex addict and her alcoholic best friend), but with plenty of funny moments too; it's also about brotherhood and sisterhood, exploring sexuality, public opinions, growing up.. and a lot more. With these books I cried, I laughed, I fell in love. You can begin reading from the first book –
Addicted to You
(which is free for limited time, so better
grab it
!) or you can read
Calloway Sisters spin-offs
starting with
Kiss the Sky
.
*A2Y Goodreads link
*KTS Goodreads link
*Krista & Becca Ritchie's website
•
My other favorite NA author is
Leah Raeder
, with her books
Unteachable
and
Black Iris
. (Cam Girl is coming out in November, and they're all standalones.) Her books are definitely more mature, with edgier themes; Raeder definitely talks about things that need talking about (e.g. issues of gender and sexuality). But in my opinion, her finest feature is the writing style; if like me, you enjoy poetic and descriptive writing, you will certainly love these books. It's like Raeder sees the world in madly vivid colors, and sounds and by reading we glimpse the world little bit differently too. It's an unique and unforgettable experience.
Unteachable
deals with teacher/student romance, and
Black Iris
' main theme is revenge. I love and recommend them both.
*UNT Goodreads link
*BI Goodreads link
*Leah Raeder's website
Some other NA books I enjoyed are:
Deeper by Robin York
, which at first glance it may seem like a typical NA book, but the story is actually quite good (it explores a very important theme of revenge porn). Then
Faking It by Cora Carmack
, it's lighter and more on the fun & fluff side, but still good nevertheless. And I really need to read more books from Carmack, I like how she writes!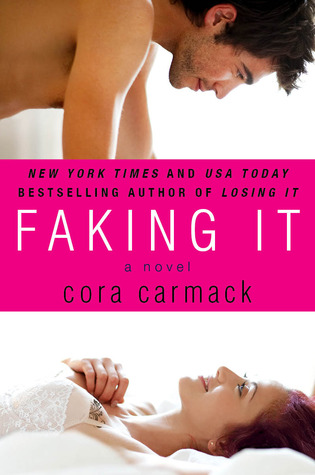 There are of course a lot more NA authors I'd read and loved, such as Tammara Webber, Colleen Hoover, Penelope Douglas, but I feel they are very popular and quite familiar to everyone by now.
Now, if you're a NA guru, please share some books I might've missed.
What are your favorite NA titles?
xoxo,
Beatrix