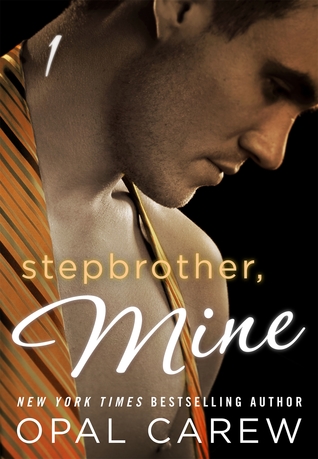 Expected publication:

July 28th 2015 by St. Martin's Griffi
n
Genre:
Erotica Romance/ Contemporary
Connect With The Author:
From New York Times bestselling author Opal Carew comes an erotic new serial about the lengths to which one woman will go to live the life of her dreams.
Dana's always had a clear vision of what she wanted out of life. But when her father dies during her final year of college, Dana's whole world threatens to topple down. In desperate need of money, she comes up with an idea. It's scandalous. It's HOT. And it's got everybody talking. . .Is Dana really going to auction off her own virginity? And at what cost?
RATING: 2.5 / 5 stars
*** REVIEW ***
I requested this arc for one reason only- to see what's the hype around stepbrother ft. stepsister romances in the reader's world and because, just like the female MC, I'm thinking about auctioning off my virginity. Duhhh. (Yeah, right!) Anyway, the 1st part was only 49 pages long and I know that many readers enjoy books by this author, so I thought to myself: what the heck, let's do this!
Why 2.5 stars ???
~ Naive female character who, despite being in her early 20ies, sometimes acted as a clueless child. I almost fell from my bed when she asked him: "Did I hurt it?" o.O
~ Rushed Plot
All in all- I can definitely see the appeal of this type of romances, but maybe this wasn't the right type of a read for me. In comparison to the rest of the books I read, this is a 2.5 stars book for me. That's why I don't see myself reading the 2nd and the 3d part of the novel, but I've been recommended other books by this author by her fans, so I'm gonna try some of those.
xoxo,
Purple