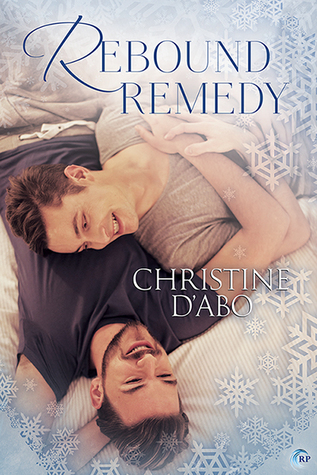 Expected publication: November 9th 2015 by Riptide Publishing
Genre:
MM Contemporary Romance
The last thing Cole expects to get for the holidays is dumped. But there he is, in the airport on his way to Banff for a romantic getaway, helplessly watching as his boyfriend's ex declares undying love, proposes—and is accepted. With a few weeks to go until Christmas, Cole's mood dives from jolly to jaded. But instead of sitting at home alone and feeling sorry for himself, he goes to his favorite bar, McGregor's, for a pint and some company.

The moment Owen McGregor sets eyes on Cole, he knows there's something wrong. So he takes it upon himself to ensure that Cole has a happy holiday: twelve outings for the twelve days before Christmas. Even if he can't quite think up twelve activities that don't involve getting the forlorn hunk into his bed.

With each outing they take together, Cole realizes that the love he thought he'd shared with his ex was less than perfect. And that Owen might prove to be more than just his rebound remedy.

-----------------------

Twenty percent of the proceeds from this title will be donated to the Gay, Lesbian, Bisexual and Transgender (GLBT) National Help Center.
Founded in 1996, the GLBT National Help Center is a non-profit organization that provides vital peer-support, community connections and resource information to people with questions regarding sexual orientation and/or gender identity. Utilizing a diverse group of GLBT volunteers, they operate two national hotlines, the GLBT National Hotline and the GLBT National Youth Talkline, as well as private, volunteer one-to-one online chat, that help both youth and adults with coming-out issues, safer-sex information, school bullying, family concerns, relationship problems and a lot more.

To learn more about this charity or to donate directly, please visit their website: http://www.glbthotline.org/
*** REVIEW ***
"It had to be the rebound effect. Because, really, who fell in love with someone else that quickly?"
To get dumped by your boyfriend and at the same time witness his ex proposing just a couple of days before Christmas while you are there, standing like a fool surrounded by strangers and trying to give him his early Christmas present would suck the holiday spirit out of me too. That's one of the main reasons I took an instant like and feeling of protectivness of one of our main characters- Cole.
When it comes to relationships he has had many bad experiences, but this last one outshone them all. There's only that much heartbreak a person can take and this time he's determined to give himself time to heal and never ever again recklessly rush into relationships and be the rebound guy. The only problem is the sexy bartender who keeps pushing at his defenses and makes him want things he just swore off.

Owen is a "fixer." He is the type of a person who wants to make sad and troubled people happy and help them fix their problems, especially good-hearted and kind people like Cole. No, he certainly does not notice how good-looking Cole is (yeah, right.) That's why he loves his job of a bartender which enables him to meet different type of people and listen to their life stories. Both of them don't want anything beyond friendship, but with a little help of Christmas cupid anything is possible!
The MCs were likable and the type of people you can relate to. The plot of the story takes place around Christmas, which will give you that warm holiday feeling. The romance was sweet and emotional with a couple of steamy scenes, but a bit rushed for my taste. The plot was to be honest pretty simple and short along with some rushed situations which are my main reasons for this rating, but these "issues" aside, I've enjoyed the story as a whole. It definitely made me yearn for Christmas!
I recommend it when you're in a mood for an easy read focused on sweet, drama-free, but hot contemporary mm romance. All in all my first read by Christine d'Abo was a winner for the most part.
Purple