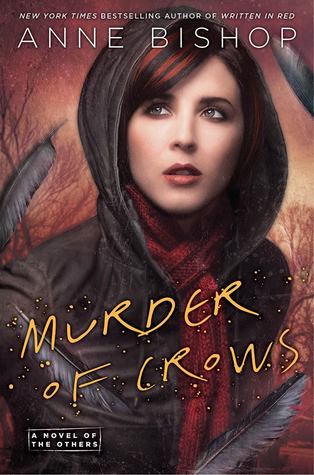 After winning the trust of the terra indigene residing in the Lakeside Courtyard, Meg Corbyn has had trouble figuring out what it means to live among them. As a human, Meg should be barely tolerated prey, but her abilities as a cassandra sangue make her something more.
The appearance of two addictive drugs has sparked violence between the humans and the Others, resulting in the murders of both species in nearby cities. So when Meg has a dream about blood and black feathers in the snow, Simon Wolfgard—Lakeside's shape-shifting leader—wonders whether their blood prophet dreamed of a past attack or of a future threat.
As the urge to speak prophecies strikes Meg more frequently, trouble finds its way inside the Courtyard. Now the Others and the handful of humans residing there must work together to stop the man bent on reclaiming their blood prophet—and stop the danger that threatens to destroy them all.
This year I've said goodbye to some of my favorite urban fantasy series and welcomed some new ones which have the potential to find themselves on my favorite shelf. This is one of them. Dark, action-packed with great pnr world-building which is only getting better and better with every new installment and interesting, endearing and fun characters.
In the
Murder of Crows
the relations between the terra indigene and humans are escalating and therefore resulting in
a lot of bloodbath
on both sides, the biggest fight which will happen at the very ending. The side effect of these events is also the increasing number of Meg's prophecies which will save a lot of lives of The Others and make her even a bigger hero and more integral part of them. The author doesn't let us forget that the terra indigiene are far from human. They are dangerous, short-tempered and ruthless, especially if you try to hurt one of their own, but there's also an endearing, almost human-alike side to them which they show through their friendship and protectiveness of Meg and other people who earned their trust and respect.
My only "complaints" are again- the lack of romance and the multiple povs which can become a bit exhausting from time to time. I understand the reason for the lack of romance, because Meg, even Simon, aren't in the right place right now for something more than friendship, but what can I say- the romance reader in me is getting more and more impatient to see them together, because they seem so right for each other and I hope we won't have to wait for too long. Now, before diving into the the next book, first I'm going to get my fix of romance!
Highly recommended to every urban fantasy fan!
xoxo,
Purple