The sensationally good Tanya Byrne returns with her new novel - a dark, compulsive tale of obsession and betrayal.
When sixteen-year-old Adamma Okomma, a Nigerian diplomat's daughter, arrives at exclusive Crofton College in Wiltshire, she is immediately drawn to beautiful, tempestuous, unpredictable Scarlett Chiltern. Adamma and Scarlett become inseparable - until they fall for the same guy. Soon the battle lines are drawn and Adamma is shunned by Scarlett and her privileged peers. But then Scarlett goes missing and everything takes a darker turn. Adamma always knew that Scarlett had her secrets, but some secrets are too big to keep and this one will change all of their lives for ever.
My first thought upon finishing this was: How am I going to review this? It's so good, people. And whenever I love a book, I find it difficult to summon the right words to express my admiration.
When it comes to Follow me Down, I thought the writing was solid, characters felt real, the plot and the mystery kept me intrigued. Trust me, this novel has it all, it's definitely one of my favorite YA thrillers!
The story takes us to Crofton College in Wiltshire, Adamma's new boarding school. The author truly captured the atmosphere of a small English village. I felt like I really knew those characters, Adamma's peers and teachers, you get a sense of the community. There are plenty of characters, but you can easily differentiate them all.
There Adamma meets Scarlet, her new BFF – for whom I didn't care at all. Her character was a little bit of a pixie dream girl type, however by the end we see she too is just lost.
Adamma, on the other hand, was an awesome protagonist. Strong, intelligent, fierce, she doesn't take no for an answer.
Moreover, I loved the fact that she's Nigerian and there are lots of cultural elements in the novel, I felt I learned something new by reading this book, and that's always a good thing.
The story is told through Before and After chapters, we see Scarlet and Adamma becoming friends, but then they fall apart, all because of a boy. Or so it seems.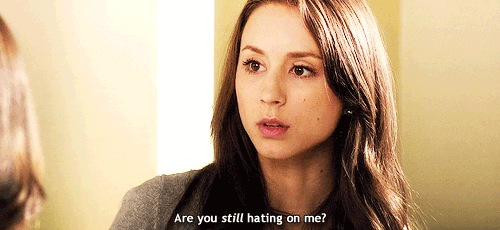 There are two mysteries in the novel: first one concerns the attacker/rapist on campus, and second deals with the boy Adamma is seeing. I loved how his identity is withheld till the very end; first you think it's obvious, but then you notice how his name is actually never mentioned. Ha! The book kept me on my toes the whole time, I was second-guessing things the whole time, what is Scarlet hiding, who is he, who is the bloody killer?! I had my suspicions but every now and then, the author would throw in something that'd make me doubt myself.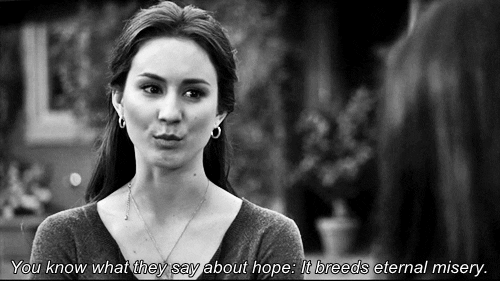 I'm a fan of Tanya Byrne, I'd previously read and loved Heart-Shaped Bruise. The two novels are completely different which just speaks about the author's amazing artistic abilities. I'll be reading more from Tanya Byrne that's for sure!
I can feel it sometimes, at night, when I can't sleep and I try to remember what it was like to be the girl who thought she could do anything. But then the morning comes and I tell a lie, then another and another. One more and I'll never feel that light again.
To conclude, Follow Me Down is a gripping story with well-structured plot, believable characters, and the ending which is so fitting and will leave you like this: