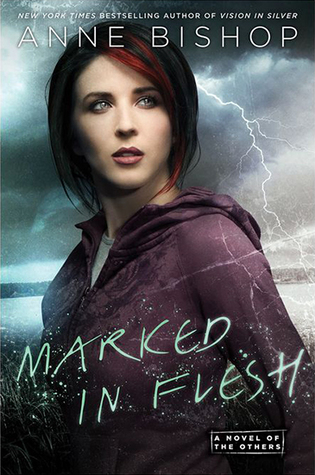 Expected Publication: March 8th 2016 by Penguin/Roc
Genre: Urban Fantasy/ Paranormal
For centuries, the Others and humans have lived side by side in uneasy peace. But when humankind oversteps its bounds, the Others will have to decide how much humanity they're willing to tolerate—both within themselves and within their community...

Since the Others allied themselves with the cassandra sangue, the fragile yet powerful human blood prophets who were being exploited by their own kind, the delicate dynamic between humans and Others changed. Some, like Simon Wolfgard, wolf shifter and leader of the Lakeside Courtyard, and blood prophet Meg Corbyn, see the new, closer companionship as beneficial—both personally and practically.

But not everyone is convinced. A group of radical humans is seeking to usurp land through a series of violent attacks on the Others. What they don't realize is that there are older and more dangerous forces than shifters and vampires protecting the land that belongs to the Others—and those forces are willing to do whatever is necessary to protect what is theirs…
*** Spoiler-free REVIEW ***
I hate when this happens, but- it is how it is and I can not lie. The Others by A. Bishop ha

s

recently become one of my favorite urban fantasy series and after *that* ending I was highly anticipating the 4th installment-
Marked In Flesh.
It was one of my most expected reads of 2016 and there was no one happier and more grateful than me when I got my ARC request approved, but then I started reading and the strangest thing happened- after first 20 % I got pretty bored. And what's most astonishing that feeling continued for awhile. Why is that? Well, without spoiling anything all I'm going to say is that the biggest reasons for that is the excruciating slow pacing of the story, too many povs and plot which could have been summed in 50 pages insted of 200 in my opinion. To be honest, I had to push myself at times to continue reading and that was definitely a first when it comes to me and this series.

In the book's defense, the 2nd half of the story was pretty amazing- dark, gripping, suspenseful and fun. It reminded me again why this is one of my favorite uf series. The person who entertained me the most this time was our one and only Vlad. "The talk" he and Simon had towards the end of the book made me laugh so hard. And the ending? 3 words- I loved it!

All in all- this was my least favorite installment of the series because of the 1st half of the book, while the 2nd half made me wish the book had never ended, so I'll settle for 3 stars this time.
xoxo,
Purple